Autobooks Invoicing
Simplify your invoicing and manage cash flow with Autobooks, our new e-commerce platform for your small business, available from within your American National online banking platform.
Manage cash flow with a dashboard detailing incoming, coming due and past due customer payments
Send digital invoices or payment links branded to your business
Accept and manage payments from one platform
---
Send a Professional Invoice Right to Your Customer's Inbox
Create and send a great-looking invoice in minutes. Delight your customers with easy online payment options. You'll be able to see who paid their invoice, and who is past due.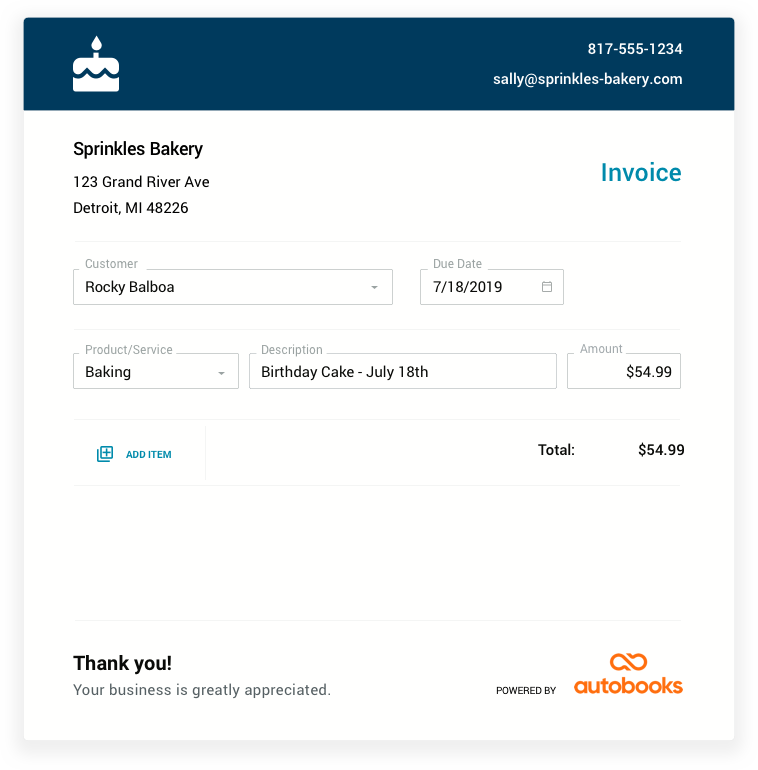 Payments Go Right into Your Business Checking Account
In just a few clicks, your customers pay you with their debit card, credit card or an electronic bank transfer. Payments are deposited directly into your business checking account.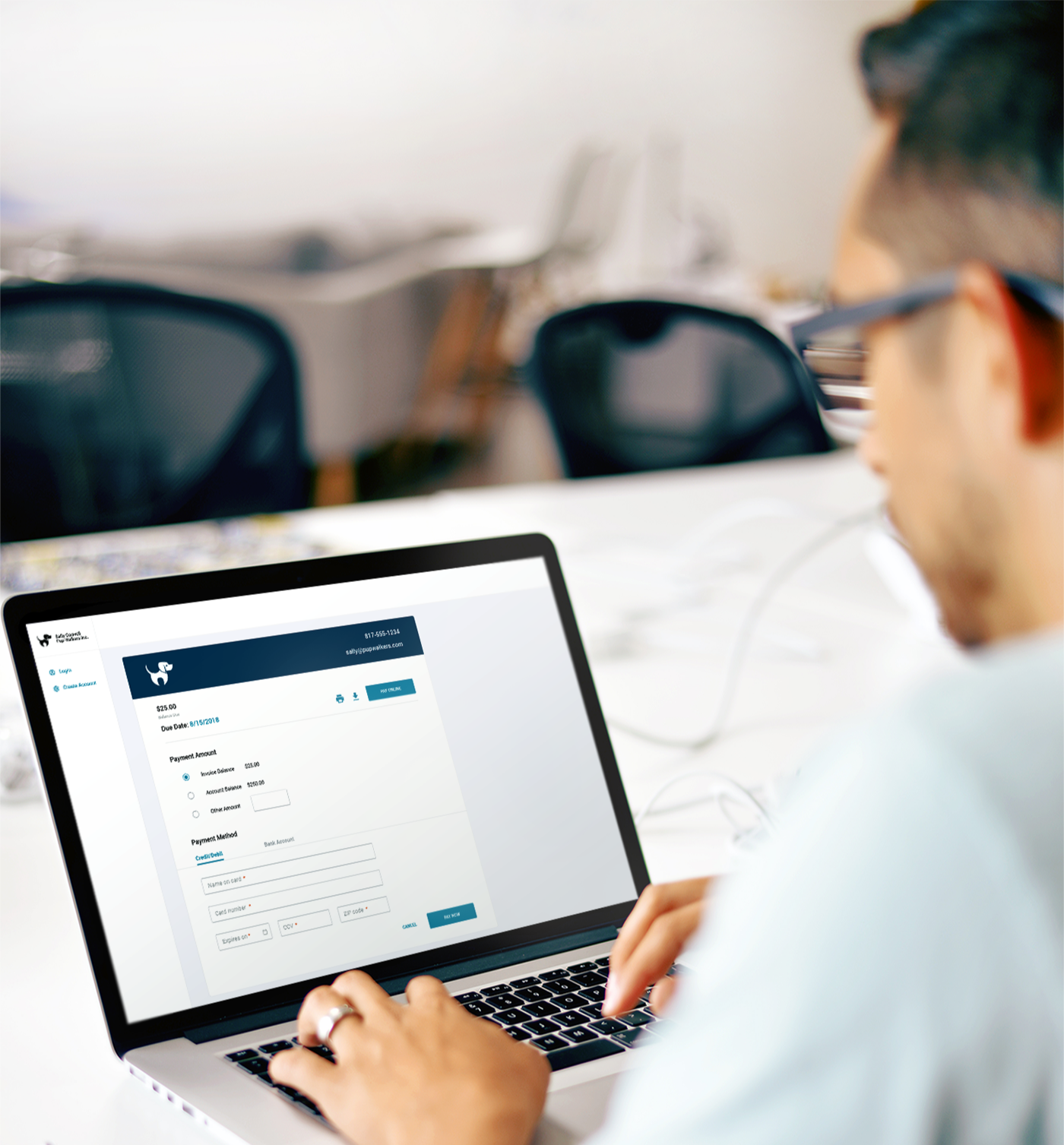 Always Know Your Payment Activity
Quickly see who opened your invoices, who made a payment and who still owes you money. You can also access more detailed reports, such as Balance Sheets or General Ledgers.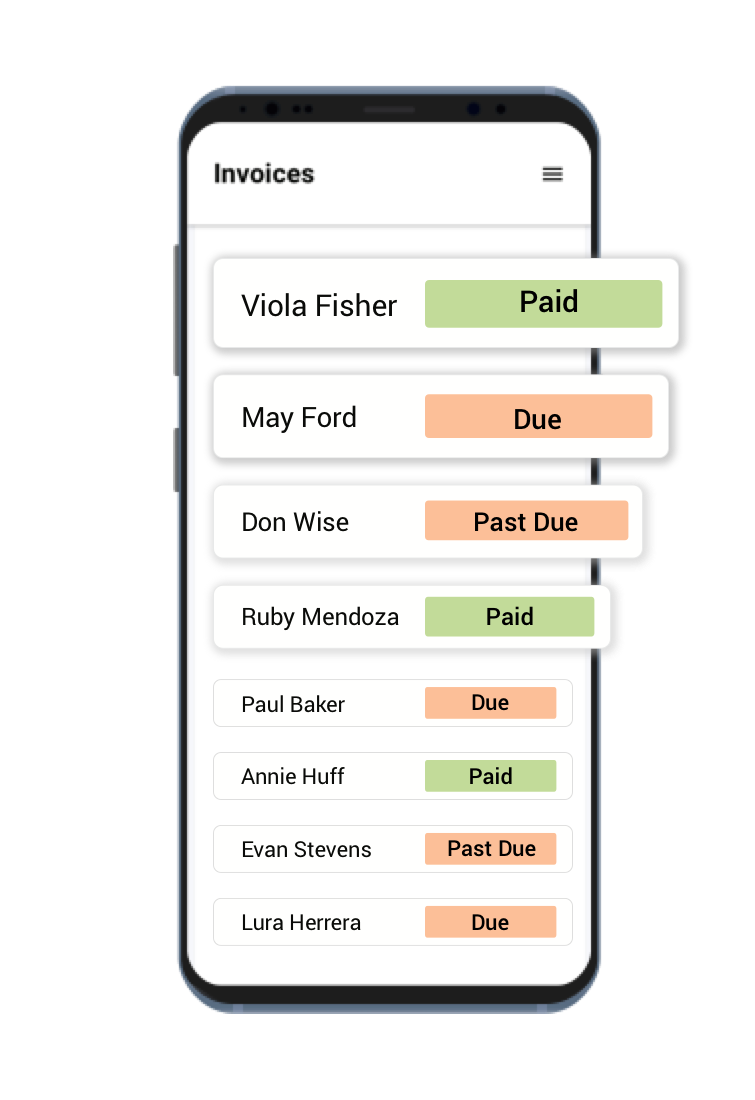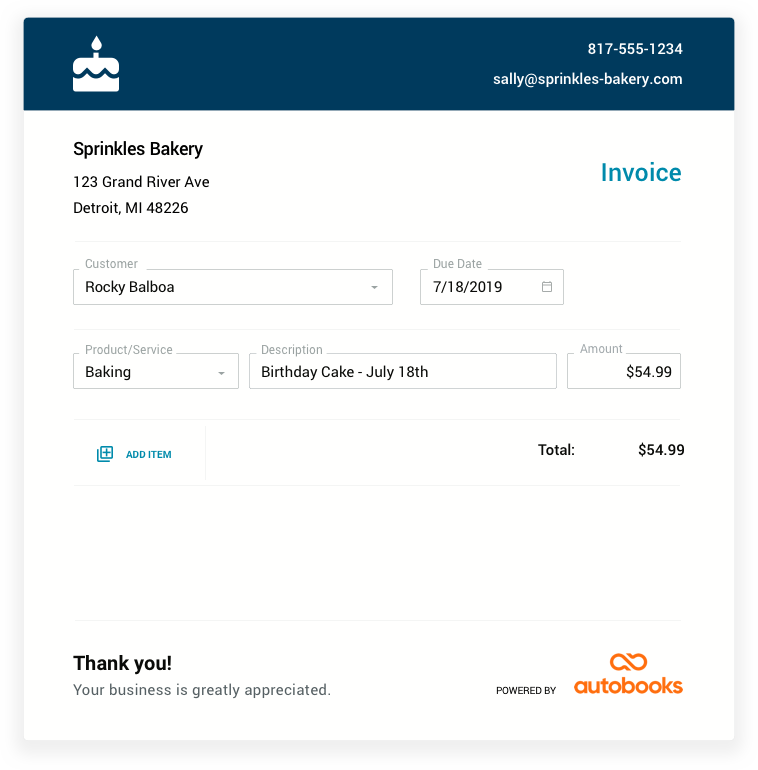 Autobooks is a tool for business customers that allows you to send invoices, accept payments, and keep track of customers from inside online banking.
The following types of businesses are great fits for Autobooks:
• Any business that sends a bill/invoice for its product or service
• Service-based businesses
• Non-profits seeking to collect donations online
What are the benefits to using Autobooks?
Autobooks is a complete set of financial tools inside of AMNB's internet banking. Run your business from one place, without the need to pay for other software. With Autobooks, you can:
• Create professional invoices electronically or physically in seconds
• Accept payment by credit card, debit card, ACH transfer, or mailed check, all directly from the invoices you send
• Keep track of which customer has paid, and how much
• Generate reports like balance sheets, income statements, and customer aging reports at the click of a button
Are there video tutorials I can view?
You can enroll inside of online banking or book a demo at the link below. You can also contact the Autobooks team at support@autobooks.co.
Do I have to download any software to use Autobooks?
No downloads of any kind are required. Autobooks lives completely inside of AMNB's online banking. 
What does it cost to use Autobooks?
Autobooks costs $9.99 per month with the first 90 days free. Autobooks charges a 2.89% fee to accept credit cards, 1% for ACH transactions, and 1.99% (capped at $10) for mailed in checks. That's right, with Autobooks, customers can mail checks directly to your American National account!
If you only need the functionality to send invoices or use the payment link to get paid, you only have to pay the transaction fees and not the $9.99 a month for the full Autobooks suite.
How is this different than Quickbooks?
Autobooks is built directly into our online banking, so you don't need multiple logins. Additionally, Autobooks is designed with small business owners in mind, not accountants, so it's streamlined to focus on receivables, payables, and cashflow, while providing a fully functional accounting tool in the background.
I already have Quickbooks. Why should I consider switching?
Autobooks is an equally powerful business accounting system that keeps everything securely in one place: inside your current online business account. Plus, Autobooks is free for the first 3 months, then the monthly fee is just $9.99/per month – and it's only 2.89% to accept all major credit cards, which is one of the cheapest rates you'll find anywhere.
I'm interested in learning more. Can I see a demo?
Absolutely! Please schedule a convenient time to meet with an Autobooks representative through the calendar link below. 
Schedule a meeting to learn more today!